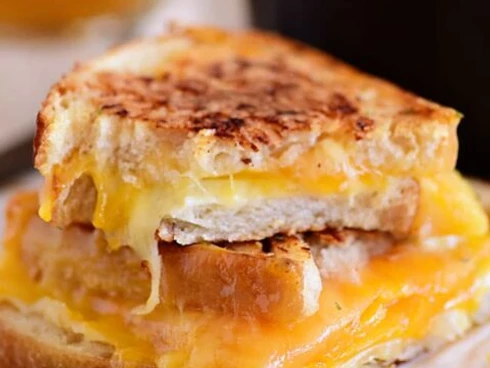 Bread - sourdough- San Luis Whole wheat - 2 slices
butter
cheese - Monterey Jack, cheddar, Colby, whatever you have
Heat  a skillet to medium warm.
Butter the outside and inside  of one piece of the bread,
place one piece in pan and brown for a few minutes. add the slices or grated cheese! Let it start to melt. Need to add at least four pieces!
put the other slice of bread on top and flip it over to brown it!
After a couple of minutes, cover with a lid, turn on low and let it melt.
great To have with a bowl of tomatoe soup!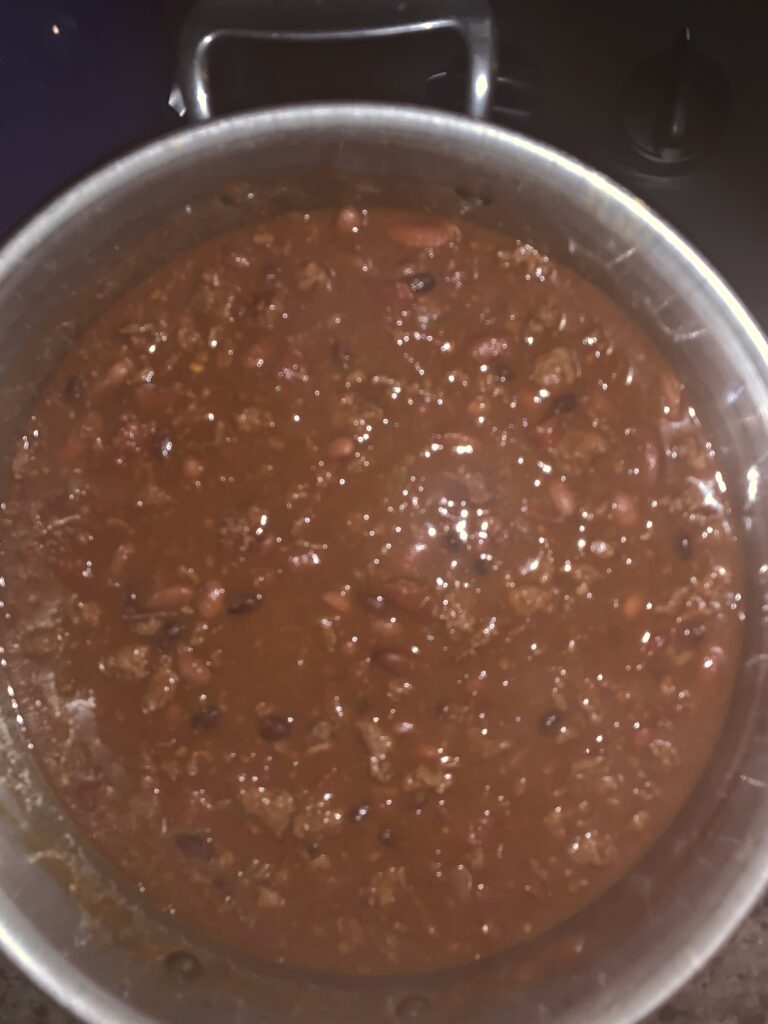 Chili it's one of those meals that you generally start thinking about making in the winter. It's not really soup and it's not a stew - it's Chili, kind of a unique fun to make dish that's good for lunch or dinner - it can be served with all kinds of toppings like green onions, sour cream, cheese or you can Serve it over rice - really it's up to you. I generally use one pot and add everything I need in order. We really don't have a winter as much as we have cool weather – I grew up in Minnesota – That's winter – but when our weather turns cool – generally in the 30's-40's – its time for all kinds of soups and stews – Chili is an easy to make and versatile dish. Chili the way I like to make it is a one pot dish. I use a large Deep pot and heat it on the stove (I like to cook on a gas stove) and add enough oil to cover the bottom of the pot. While the pot and oil is heating to about medium I am chopping my white onion – a good sized onion into fairly small diced pieces and then I add to the heated oil (you should hear the sizzle). You want to cook the onions until they are limp and soft, add a pinch or two of salt and pepper. I also add a pinch of cayenne pepper and smoked paprika but Nancy doesn't like it hot so really just a pinch.Now I add the ground beef – I like to use 80/20 in my chili – but use what you have or want – some people like to use chunks of meat but I prefer ground beef – it makes the chili taste better to me (I feel like everything blends better together) while the beef and onions and spices are cooking together I open cans of diced tomatoes and other tomato cans, I also add tomato sauce. I just add a couple of cans of sauce   Until I like the look of it ( I've made chili so many times I don't think you can mess it up (you can just simmer it down if you add to much and can always add more sauce if it's to thick). If you like beans in your chili nows the time to add them, black beans and red kidney beans work best for me – I use cans mostly – I've soaked and used dried but I find it's just easier to use canned. I now add sugar – white sugar cuts the acidic nature of the tomatoes ( I add about a teaspoon or so) and add chili powder to taste – I usually sprinkle enough to cover the top of the chili – about 1/2 cup. And then I simmer the chili for at least an hour – longer is better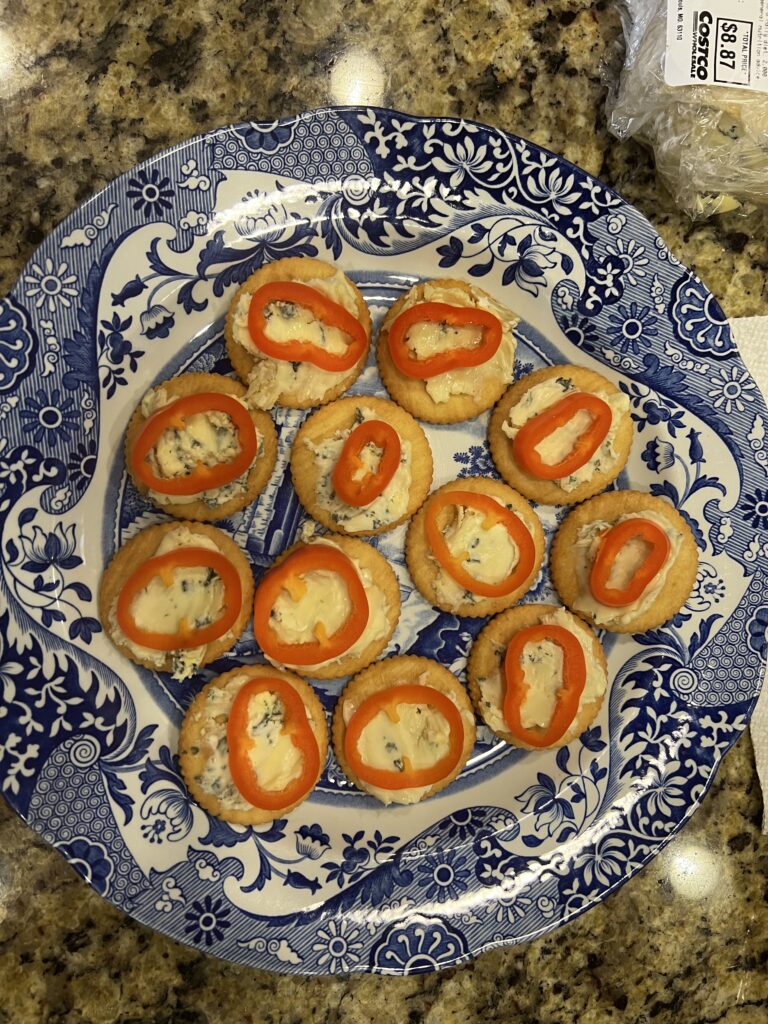 For a lite lunch sometimes Ritz crackers topped with really just about anything is all it takes.